The Presidential Candidate of the Congress for Progressive Change, CPC, Muhammadu Buhari says his party's alliance with the Action Congress of Nigeria, ACN, failed because the ACN insisted that it must produce the vice president.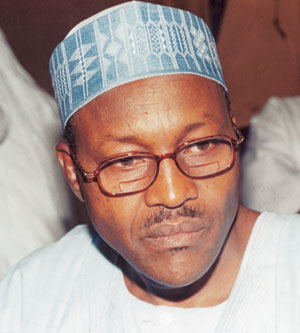 "The talks however ran into difficulties when the ACN insisted that the only condition for agreement was that they must produce the Vice President. By the electoral laws, this was virtually impossible before this election.
"We suggested that they should let us jointly go into the elections and jointly form the government after our victory. But our friends were not ready to take us on our honour and went to the media," said Buhari in a statement issued by his spokesman, Mr. Yinka Odumakin.
Buhari described the allegation making the rounds that he was responsible for the inability of his party and the ACN to forge an alliance ahead of Saturday polls as baseless and unfounded.
He stressed that the decisive moment Nigeria enters this weekend requires sobriety on the part of the leaders who care about the fate of the suffering people of Nigeria.
He said his response was only to set the record straight about this misinformation, saying that he embraced the renewed talks between the two parties in the best interest of millions of Nigerians yearning for change with great enthusiasm.
While regretting the inability to get the parties to agree to harness their electoral fortunes before Saturday, Buhari said the task at hand was to get rid of the Peoples Democratic Party, PDP, at the polls through voters' mass turnout and eternal vigilance from accreditation to the final announcement of results.
He called on millions of his supporters across Nigeria to troop out en masse on Saturday and vote him in as the president.
"This is our finest hour to get the PDP out and we must not miss it. The rigging machine must be smashed on Saturday," he stated.
Buhari had on Wednesday said the emphasis of his government would be on the following five areas: "ensuring security of life and property, in which a CPC government will seek the disarming of all criminal gangs in the nation and securing the entire polity; raising the standard of education and investing in human capital development and providing quality services at all levels of education.
"We will also focus on aggressive pursuit of youth development and youth employment generation and wealth creation; rehabilitating dilapidated physical infrastructure and enhancing the quality and delivery of social services; and the total disarming of the Niger Delta, as well as finding solutions to all its social problems and laying down a comprehensive blueprint for the development of the area."
By Kazeem Ugbodaga

Load more