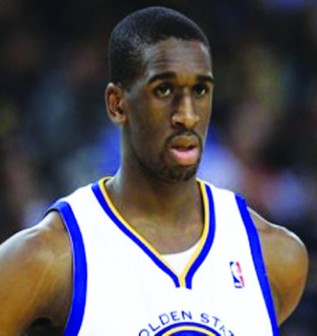 The Golden State Warriors have exercised their options on Nigerian born forward Ekpe Udoh that will keep him under contract through the 2012-2013 season.
The move announced yesterday was a mere formality on Golden State's promising young player.
Udoh averaged 4.1 points, 3.1 rebounds and 1.48 blocks per contest in his rookie campaign.
Udoh is 6'10 power forward who weights 245 lbs and has a wingspan of 7'4. He was the Big 12 Conference's leading shot blocker during the 2009–2010 basketball season.
Meanwhile, the Golden State Warriors and NBA Development League announced that the Warriors have purchased the NBA D-League's Wizards and will fully control the team's business and basketball operations beginning with the 2011-12 season.
The Warriors became the eighth NBA team to have a 'one-to-one' affiliate in the NBA D-League, the official minor league of the NBA.
Jim Weyermann, current President of the San Jose Giants, has been named as the Vice President of New Franchise Development. He will oversee all operational aspects of the Wizards.