In continuation of the cross-examination of Major Hamzat Al-Mustapha, the former CSO to the late General Sani Abacha this morning, a Lagos High Court admitted in evidence a Supreme Court judgement delivered on 2 July, 2002 and filed by Justice A. M. A. Belgore of the Supreme Court.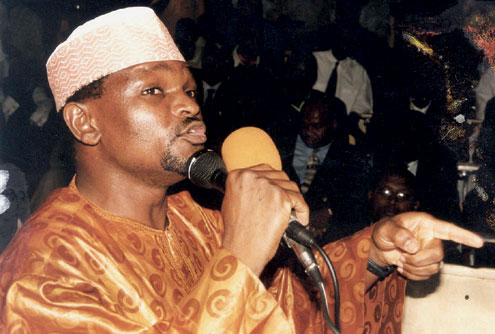 When the leading prosecuting counsel tendered the judgement, the defence counsel, Mr. Olalekan Ojo, leading six other lawyers, objected to the judgement being admitted as exhibit.
While citing series of legal authorities, Ojo told the court that the judgement being sought to be tendered is not only irrelevant but also improper as this could have been tendered during the trial of a witness.
He also contended that the judgement which was delivered in the case of the State Vs Mohammed Abacha, Al-Mustapha and others, was supposed to form part of proof of evidence in the present case.
However, Mr. Pedro Lawal (SAN) in his reply told the court that what is paramount is the way that judgement was attached to this type of document.
He said the judgement is a public document which emanated from the Supreme Court which had been duly certified.
He said he can even tender it from the bar if not through Al-Mustapha.
He said the objection of the defence is misconceived.
Pedro cited Sections of the Evidence Act in support of his argument.
He urged the court to therefore admit the judgement as an exhibit.
The presiding judge, Justice Mojisola Ayoka Dada, in her ruling while citing some authorities and Section 111 of the Evidence Act, overruled the defence counsel while upholding the submission of the prosecuting counsel.
She admitted the judgement as exhibit.
Thereafter, Pedro asked Major Al-Mustapha to read certain portions of the judgement.
His counsel, Olalekan Ojo, objected on the ground that it contained statement of witnesses and their evidences. The court agreed with Ojo.
The prosecuting counsel, Pedro, decided to read the judgement himself. While reading it, he read where Mohammed Abacha said Major Al-Mustapha gave two bags containing guns to Sergeant Rogers for a special assignment.
At this juncture, there was a mild drama as Al-Mustapha pointed out that the said judgement has been compiled in the Nigeria Weekly Law Report and at the end of the judgement, the Supreme Court referred to the prosecutor as persecutor.
However, Ojo produced the said Weekly Law Report but the judgement reported in it was delivered by a Justice of the Supreme Court, Justice J. Onu.
As at the time of filing this report, the cross-examination was ongoing.
—Akin Kuponiyi

Load more