Self styled King of Zanga singer Durella threw caution to the winds recently at the Ice Prince's album release at the Eko Hotel & Suites, Victoria Island, Lagos, as he was caught smoking marijuana backstage just before he mounted stage to perform 'Jo oh' remix alongside Jahbless.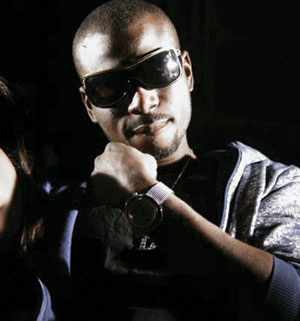 Though, most of his colleagues right at the spot, turned a blind eye to Durella's shameful habit, guests and some of the backstage crew present, who saw the hiphop star smoking were aghast at his brazen act in the highbrow environment of Eko Hotel and Suites.
Durella, born Oluwadamilare Okulaja, was renowned for his love for 'Shayo' (alcohol) and was recently made a Chevalier Brandy ambassador in a multi-million naira endorsement deal. But his growing habit for the illicit weed is making some friends apprehensive over what would become of his corporate image with this barefaced smoking in public.
—Funsho Arogundade