Ajegunle-born, Eric Obuh, aka VocalSlender is set to release his Konto video, which is coming after OwoTi Yapa and the BBC Welcome to Lagos documentary video, which he featured as a lead-cast, will be aired across the music channels early next year. Konto track has gained much popularity in Ajegunle and major streets of Lagos. The artist who started making professional music while growing up during the time of The Plantashun Boyz, has worked with veteran producer, Nelson Brown, Sound Sultan, Tuface and Lyrical Builder.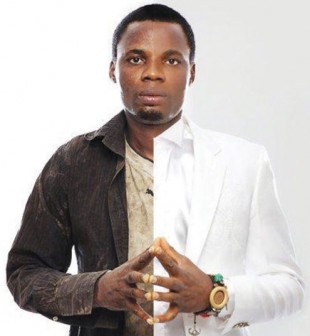 VocalSlender's music genre, though Afro-reggae, is a blend of reggae and dancehall flavour, just like songs by Bob Marley, Lucky Dube and other reggae artistes.
He expresses his message through the use of philosophical, inspirational and spiritual idealogy, while not being political unlike other ghetto music stars.
He promised to maintain common and collective pursuit of ghetto youth "Born to Survive" anywhere his music career takes him.
VocalSlender has performed in different shows across Europe and Nigeria, his recent performance was during the recording of music video of Ghetto head-hot, which he did with Tuface; African-China and Sound-Sultan, and effort is also on to organise Ajegunle Music Festival and the launch of his pet project "Ghetto Love".
— Kayode Aponmade