Roger Federer, who won his 19th Masters Series title at the BNP Paribas Open at Indian Wells, says there is life after the age of 30 in tennis.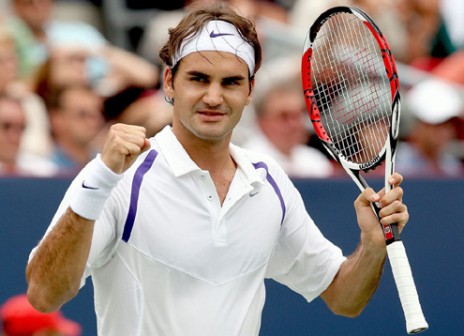 Federer has won six titles since losing in the semifinals of the 2011 U.S. Open to Novak Djokovic.
"It's more the age that people always talk about right now," Federer said when asked whether he thought people's memories are too short term. "So I think that stands out to me. Some don't understand how you can play tennis at 30 years old, which is shocking to me, because normally that's still when you're young enough to play some of your best tennis. I think I'm showing that since I turned 30 in August last year. That's basically where my run began."
Federer has won 39 of his last 41 matches, losing to Rafael Nadal in the semis of the Australian Open and to John Isner in Davis Cup, but has won titles at Basel, the Paris/Bercy Indoors, the ATP World Tour Finals, Rotterdam, Dubai, and Indian Wells.
"At the end of the day, it doesn't matter what people say a whole lot, because I care about the fans ," he said with a laugh.
"The press understands it and I understand the criticism at times, but sometimes it goes a bit too far. I have no problem with it, but it's just unfortunate that it's also portrayed that way for fans."

Load more