Former Olympic silver medallist, Vigor Bovolenta, has died after suffering a heart attack during an Italian fourth-tier match.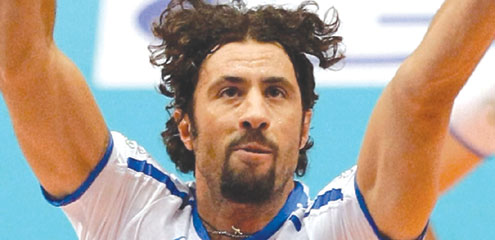 Bovolenta, who was to turn 38 in May, collapsed on the court during Volley Forli's visit to Lube Macerata last Saturday.
He complained of dizziness and chest pains, reportedly telling team-mates: "Please help me, I'm falling."
Attempts by medics to resuscitate Bovolenta failed and he was pronounced dead after being taken to hospital.
Bovolenta, father of four children, was part of the Italy team that won silver at the 1996 Olympic Games in Atlanta after a dramatic 3-2 loss to Netherlands in the final.
Towering at 2.02 metres high, Bovolenta was instrumental in helping Italy win the 1995 European championship in Greece and the silver at Euro 2001.

Load more