Two-time Olympic champion Rebecca Adlington believes Kate Haywood is finally reaping the rewards of her switch Down Under – insisting the Grimsby ace is in the shape of her life just in time for London 2012.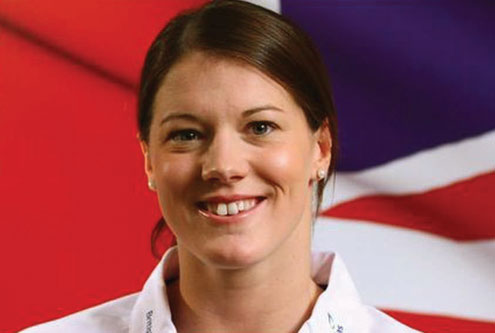 Haywood made the bold move to switch her training base to Australia in late 2010, linking up with Beijing Olympic 100m breaststroke gold medallist Leisel Jones in Melbourne.
However, the early signs were not good last year. Haywood was off-colour at the British Championships in March, failing to qualify for the World Championships outright – needing a discretionary spot to take her place in the Shanghai-hosted event.
That the 25-year-old then failed to make the 50m breaststroke final only served to further the question marks with suggestions rife that the former Louth Dolphin's time at the top level was perhaps on the wane.
But much to her delight – and Adlington's – Haywood was back to her old self in sealing her London 2012 spot at this year's domestic showdown, the former BBC Young Sports Personality of the Year winner winning 100m breaststroke gold.
It was an eye-catching return to form – one that didn't go unnoticed with two-time Olympic champion Adlington, who believes Haywood is looking better than ever.
"Kate looked great at the trials this year," said Adlington.
"With Kate moving to Australia, it was a massive decision for her. Ellen Gandy chose to go and swim out there ahead of London, but she had her family out there.
"For Kate, she didn't have that and people she knows out there so it was a massive decision and one that she was willing to do – but look at how it has paid off.
"It was massive decision to move her whole life but she was willing to do that for her swimming and it is definitely paying off now.
"It has worked absolute wonders for her – she looked so strong at trials and she looked in the best shape that I have ever seen her in."
And Adlington believes Haywood's return to top form is a cause for a double celebration – both on a personal and a GB level.
"It's great to see Kate Haywood swimming well, especially for the 100m breaststroke," she added. "For the last few years it hasn't been one of our strongest events.
"Kate obviously had a disappointing British Championships last time in 2011 and so it's nice to see her coming back and getting so much stronger."