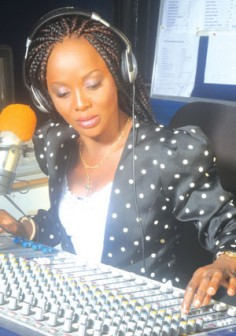 Popular comedienne, Helen Paul Bamisile, otherwise known as Tatafo, has released a musical album titled Welcome Party.
The six-tracker contains songs like Vernacular, God Forbid, Gbedu, Use Calculator, Boju-Boju and two instrumental tracks alongside a VCD which contains Vernacular, Gbedu and Jennifer, which is currently played on radio and television stations.
In an interview with P.M.Entertaiment, Helen disclosed that she had always wanted to venture into music since 2004 which was the year she entered the entertainment industry but changed her mind due to the offer made to her in her undergraduate days in the university by a colleague who asked her to anchor her wedding and also offered a large sum of money.
"This offer opened my eyes to what my talent could actually fetch doing comedy," she said.
After some addition and changes that came to her life by managing a family of three, she decided to reduce the work load on her which is the one reason she has stopped doing shows like Jara being shown on Africa Magic.
— Moyosola Amoran

Load more