A bureau de change operator at the Murtala Mohammed International Airport, Lagos, Alhaji Usman Sani has dragged the former Inspector General of Police, IGP, Mr. Tafa Balogun before an Ikeja High Court for allegedly using the police to harass and intimidate him and his family
Sani in the suit filed alongside his colleague, Alhaji Ahmed Kamba who is presently in police detention claimed that Tafa Balogun is using police officers from Bar Beach Police Station to harass and intimidate him and his family over a N20 million business deal he once did with the former police boss.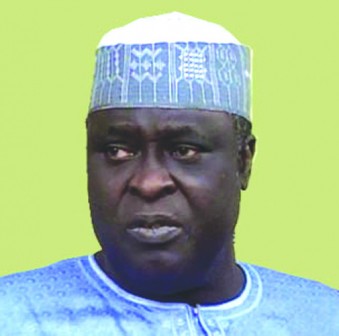 Joined in the suit are the Lagos State Commissioner of Police and the Divisional Police Officer, Bar Beach Police Station, Mr. Fayode.
In an affidavit filed before the court, Sani averred that sometime in 2011, the former IGP gave him N10 million to invest in his bureau de change business with an agreement that he will pay back the IGP N150,000 on a weekly basis.
Sani claimed he paid back over N11 million to the IGP through Mr. Fayode prompting the IGP to give him another N10 million to further invest in his business.
Sani averred that although the weekly repayment sum of  N325,000 for the second N10 million was high, he was able to pay back over N12 million to the IGP.
The bureau the change operator however claimed that he was surprised when the Bar Beach Police Station acting under the instruction of the IGP, suddenly began to ask him for a N20 million refund.
When he insisted he had already paid back the N20 million he was given, Usman said the police DPO began to threaten him with arrest through phone calls
Sani said that twice, officers from the Bar Beach Police Station has raided his residence in order to arrest him.
He claimed that during one of the raids on his residence by the police, his wives and children were molested and threatened while his Peugeot 206 was impounded by the policemen.
Sani also claimed that one of his colleagues, Alhaji Ahmed Kamba who knew nothing about his business transaction was arrested over the issue and is still in police detention.
Considering the status of Tafa Balogun as a former IGP, Sani claims he now lives in constant fear of harm as he believes Tafa could use his influence to inflict serious harm on him.
Consequently, Sani is asking the court to make an order restraining the IGP and his proxy from further intimidating, harassing or arresting him in relation to the business deal which he claims he has concluded with the former IGP.
He is also seeking the release of his colleague from the police custody and a N1 million damage for the breach of his right to personal liberty.
Tafa Balogun is yet to file any response to the suit.
—Henry Ojelu