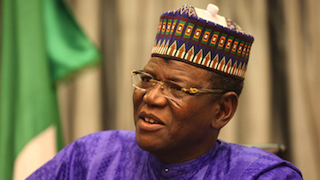 Alhaji Idris Girbobo, General Manager, Jigawa Agricultural Supply Company Limited, said on Tuesday that the company had gone into animal feeds production.
Girbobo told NAN in Dutse that the feeds were for ruminants like sheep, goats, and cattle, among others.
"The feeds would assist farmers during critical times of scarcity of animal feeds, especially between May and June every year," he said.
The general manager said that the gesture was part of efforts of the company to provide standard and reliable animal feeds not only in the state but also in the country in general.
Girbobo said that the company had variety of agricultural products for sale to farmers at subsidised rates.
He thanked the Jigawa Government for making facilities available for sale to farmers at cheap rates throughout the state.