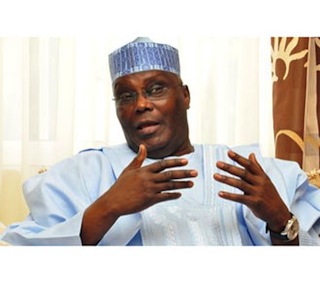 Former vice president of Nigeria, Atiku Abubakar has said the All Progressives Congress (APC) is his "final bus stop" as far as politics is concerned in Nigeria, noting that, he will remain with the party for rest of his political career even if he does not get the party's presidential ticket for the 2015 election.
Speaking with journalists in Lagos on Monday, Atiku said since he left governance in 2007 he has had ample time to study the challenges facing Nigeria and now knows exactly how to tackle them. He noted that Nigeria needed socio-economic development.
"I am not aware of anyone contesting that wants to give up on APC. I know Rabi'u (Kwankwaso) will not do so, General Muhammadu Buhari is not going to do that. As for me as far as I am concerned, APC is my final bus stop."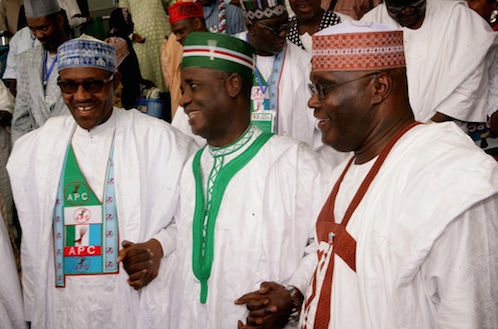 "Nigerians should see me as new Atiku. I was in government the first time from 1999 to 2007 and I always thank my God that it did not continue. I have had a break. That break has enabled me to interact with ordinary Nigerians and know what they want and listen to them. Probably if I had continued and became the president I wouldn't have been the new Atiku," he stated.
He urged Nigerians to see him as a brand new political personality refined to transform the country. Atiku explained that since himself and President Olusegun Obasanjo left the helm of affairs no administration had done well in curtailing corruption boasting that: "we set up all the anti corruption institutions to deal with corruption."
Atiku then distanced himself from all allegations of corruption leveled against him. The Turaki of Adamawa said: "I have not been charged for corruption. I am the most investigated Nigerian today. All these investigations revealed nothing so it is a question of perception. I am capable of running a corruption free economy."

Load more