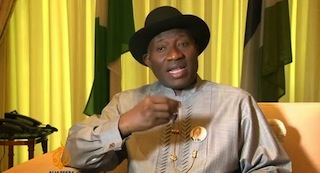 Vice-President Namadi Sambo on Thursday in Abuja stated that the Federal Government's commitment to improved service delivery will make Nigeria great, noting that, future generations will laud the present government for setting Nigeria on the road to greatness.
Sambo, who said the federal government had invested heavily in power, security and infrastructure was speaking at a retreat to develop a National Strategy for Public Service Reform.
"I have no doubt that future generations of Nigerians will look back at the administration of Dr Goodluck Jonathan and acclaim that it was the administration that put in place the foundation and pillars for Nigeria's greatness."
"We have focused on those things that will catalyse Nigeria's development and give it its rightful place in the comity of nations as an economic powerhouse that can create wealth equitably for its citizens.
"We have invested heavily in infrastructure, transportation, agriculture, power, security and manufacturing.
"We have undertaken the most aggressive road reconstruction programmes since the 1970's; our airports are wearing new looks.
"Our trains are running again and our farmers are getting their fertilisers directly without middlemen.
"We have completed 37 major dams and our dry season farming initiative successfully added one trillion metric tons of rice to our 2014 food production figures.
Sambo further stated that the reforms put in place by the government had been yielding fruitful results.