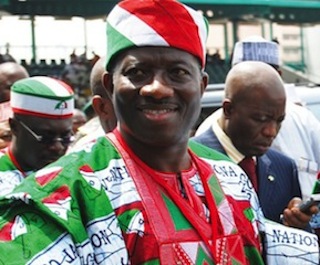 The people of Oyo state have been urged to vote for President Goodluck Jonathan and all Peoples Democratic Party's (PDP) candidates in February to ensure the creation of Ibadan state.
Oloye Jumoke Akinjide, Minister of State for Federal Capital Territory (FCT), made the call during PDP campaign for Jonathan and Senator Teslim Folarin in Ibadan on Thursday.
Akinjide said that Jonathan had signified interest in the creation of the state and such would be achieved if re-elected and with Folarin as the governor of the state.
"You should please go out and convince others to collect their voter cards. Tell them to vote for Jonathan and Folarin. It is by doing so that we can get Ibadan state. Vote PDP, vote Ibadan state," she said.
NAN reports that the minister used the occasion to dispel the rumour of being at loggerheads with Folarin.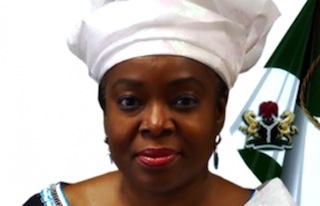 "Folarin and I are brother and sister. We are not fighting. We are together," she said.
Alhaji Yekini Adeojo, former National Deputy Chairman of the party, said Folarin was the best candidate for Oyo governorship.
He said Senator Rashidi Ladoja of Accord Party, Senator Abiola Ajimobi of All Progressives Congress and Otunba Adebayo Alao-Akala of Labour Party have been governors and are old.
"Two of them have cases in court with EFCC. Folarin has none and he remains untainted. He is young and neutral. Vote for him," he said.
Sen. Lekan Balogun called for massive votes for Jonathan, Folarin, Sen. Ayoade Adeseun, and other candidates of the party.
He said, "we are going to beautify Oyo without inflicting sufferings on the people of the state."
NAN reports that the event attended by a mammoth crowd, was attended Gen. Raji Rasaki, former Military Administrator of Lagos and Ogun and Sen. Hosea Agboola.
Others were Alhaji Yinka Taiwo, Chairman of PDP in Oyo, Asimiyu Alarape, the Director-General, Teslim Folarin Campaign Organisation and a host of party supporters.