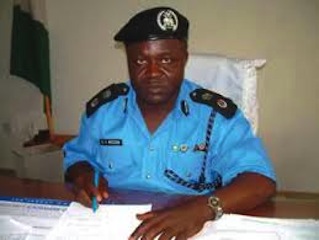 Alhaji Bala Hassan, the Assistant Inspector General of Police ( AIG) for Zone 10, said on Thursday that measures have been taken by the police to safeguard election materials and personnel during the forthcoming general election.
Hassan said in an interview with NAN in Sokoto, that trained personnel would be deployed to safeguard all electoral materials and prevent ballot box snatching.
The AIG said policemen to work during the polls had been adequately briefed on various security measures to prevent any form of electoral violence.
According to him, the zone has reinforced its technical operation points to check movements of dangerous weapons during political rallies in Sokoto, Kebbi and Zamfara, which are the three states under the zone.
Hassan warned that any person or group of persons found with dangerous weapons would be arrested and prosecuted.
He called for responsible politicking among politicians in the zone in order to sustain the peaceful nature of the area.
"We will do everything possible to discharge our constitutional responsibility of providing a level playing ground for all political parties for the conduct of this month's general election.
"We have done it before without any hindrance and we are set to do it again through effective security strategies already in place," he said.
Hassan advised parents not to allow their children to be used as political thugs by desperate politicians who may dump them after achieving their set objectives.