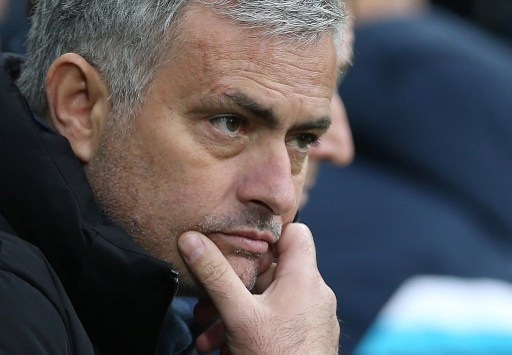 British police announced on Saturday that they were investigating reports a group of Chelsea supporters chanted racist songs at a London train station after returning from Paris earlier this week.
Investigations were already under way after footage emerged showing Chelsea fans preventing a black man from boarding a Paris metro train on Tuesday and chanting: "We're racist, we're racist, and that's the way we like it!"
A member of the public has now alleged that Chelsea fans made racist chants at St Pancras station on Wednesday, after returning from watching their side's 1-1 draw with Paris Saint-Germain in the Champions League.
"The racist chanting was reported by a member of the public who was disgusted by the behaviour of the men who had travelled on the 6.40pm service from Paris Gard du Nord," said Superintendent Gill Murray from British Transport Police in a statement.
"The men shouted as they walked through the station having alighted from the train a short time earlier.
"If you travelled on the train from Paris or were at the station and have information which can assist our investigation, I would urge you to get in touch as a matter of urgency."
Chelsea have banned five people from the club's Stamford Bridge ground after an investigation into the incident, which drew widespread condemnation.
Speaking after Chelsea's 1-1 draw with Burnley in the Premier League on Saturday, a spokesman said the club were helping police with their investigation.
"Obviously we're aware that the British Transport Police have another investigation ongoing," he said. "We're in touch with them and will assist with that in any way we can."