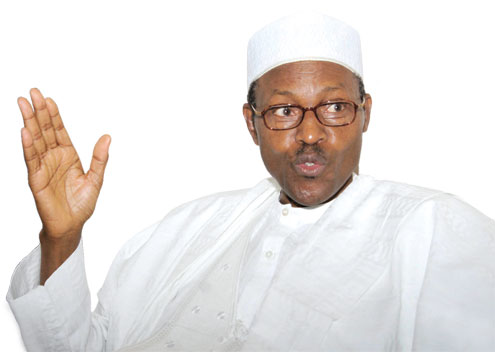 Nigeria's president-elect, Muhammadu Buhari, on Thursday said his transition committee was not formed to indict the Federal Government led by President Goodluck Jonathan and his ministers.
Buhari said this while receiving Interim Report from the 19-man Transition Committee under the Chairmanship of Alhaji Ahmed Joda in Abuja.
According to him, the government's committee, headed by Vice President Namadi Sambo, had yet to furnish the committee with any information.
Buhari expressed disappointment that the incoming government was misunderstood.
"The incoming government was misunderstood. It is not that we are preparing for indictment. What we are trying to get is a starting point, where we are exactly going to start from.
"We have seen the debt profile and the performance of the economy.
"The question is what can we do about it especially the urgent ones like social security, lack of fuel in the country and fraud. The list is endless.
"I thank you for what you have done and I hope that the subsequent submission by the government will make your job easier and more efficient and tell us where to begin from."
The president-in-waiting thanked the committee and assured that he would read the initial report before the final report comes in.
"My expectations were that each ministry makes its own presentation. The politicians know that they are going while the bureaucrats who do the job know they are staying.
"They are the ones who are going to do the job and they are going to be available to help cross check the information.
"I think that this research you have made will help the incoming government to cross check the information on paper given by the outgoing government," he added.
on his part, Joda said they had to prepare the interim report by guesswork adding that they were expecting the government to make a presentation to the committee on Friday.
He said that report would be built into the final report which will be submitted to Buhari after inauguration.
He complained of inadequate time and members to adequately cover all areas.
"In spite of limitations, we were able to cover all areas by breaking into four sub-committees.
"We received lots of contributions from Nigerians who have served the country both in the private and public sectors and in various fields," Joda said.
On the state of the economy, Joda said "Nigerians know that the economy is bad, some of us here are directly affected.
"Salaries and wages in some cases have not been paid for months. The situation may even be getting worse."

Load more