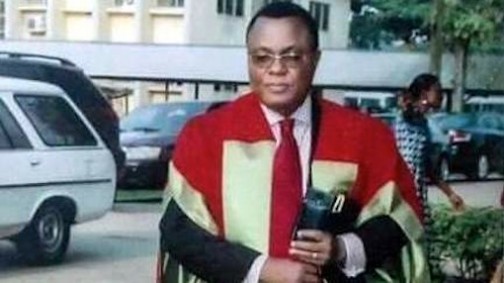 Prof. Kimse Okoko, Chairman, Governing Council, University of Uyo (Uniuyo), said the university's new Vice-Chancellor, Prof. Enefiok Essien, emerged through due process.
Okoko who addressed a news conference on Saturday in Uyo, said the tenure of Essien begins December 1.
He said that Essien, a professor of Commercial Law, emerged after a very painstaking, thorough and uncompromising transparent process, completed on October 16.
The chairman said that throughout the selection process, nobody petitioned or questioned the credibility of Essien to occupy the office.
He added that Essien, who was a two-time Dean, Faculty of Law; Chairman, Committee of Deans and member governing council of University of Uyo, was qualified to aspire to the office of the VC.
Okoko explained that the process commenced on April 28 with 19 applicants, while the selection board recommended the best three applicants to the governing council for appointment.
He listed the three applicants as: Prof. Enefiok Essien, Prof. Ben Oghojafor and Prof. Okon Ansa.
"After a voting process, Essien recorded the highest number of votes and he was, thereafter, approved by the governing council as the incoming vice-chancellor."
The chairman, however, condemned publication in some local tabloids in the state, accusing the council of collecting N200 million bribes during the selection process.