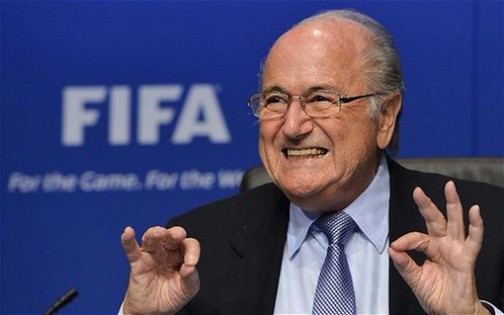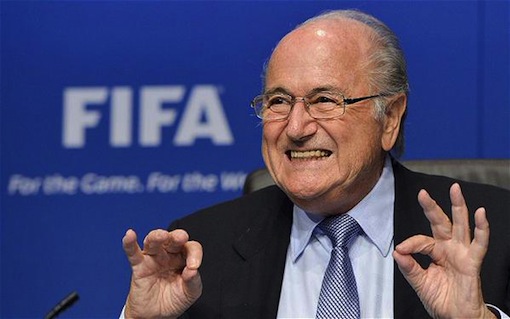 The U.S. Federal Bureau of Investigation is reportedly investigating FIFA President Joseph Blatter's role in a 100-million-dollar bribery scandal, a report said on Monday.
According to the report, sports marketing company ISL paid bribes to several officials, including former FIFA President Joao Havelange and executive Ricardo Teixeira for television marketing rights in the 1990s.
Havelange served as president of the world's football governing body from 1974 to 1998.
The report said a letter written by Havelange talked about the payments he received, and said that Blatter had "full knowledge of all activities."
The report said the letter was part of an FBI request to the Swiss authorities for assistance.
The 79-year-old Swiss FIFA boss, had declined to respond on the issue, and had previously said he would retire in 2016.
He is currently serving a provisional 90-day suspension and faces a hearing with FIFA's ethics judge in mid-December over a separate case involving payment made to suspended UEFA President Michel Platini

Load more