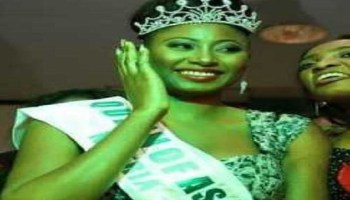 Miss Faith Philip, the former Miss Gbagy Nigeria, has urged the Federal Government to invest more in the girl-child education and entrepreneurial development to promote gender equality.
Philip, a 2015/2016-Gbagy-beauty-pageant queen, gave the advice in an interview with News Agency of Nigeria (NAN) on Monday in Bwari.
She said that inadequate funding of the girl-child education had impacted negatively on the teaching and learning processes of female children when compared to their male counterparts.
According to the former beauty queen, the girl-child forms a critical element of the teeming youth population and urged the government to invest in them to reduce gender disparity in the country.
"Poor funding of the girl-child education limits them from expressing their rights, especially, in a society where there is gender inequality and women are struggling for dignity.
"Capacity building of the girl-child will enable them to grow up to become responsible and contribute to their quota to the nation's economy.
"I call on the government to invest more in the education of the girl-child and also on their entrepreneurial capacity development at both primary and secondary school levels to foster growth.
"The world is fast changing into E-processes, therefore, there is the need for government to invest in the girl-child education and entrepreneurial trainings in young people to promote national growth," Philip said.
She identified early marriage, poor sanitation and shortage of female teachers as some of the issues affecting the girl child's development in the community.
According to her, we do not have an adequate percentage of female teachers in schools and that often affects the girl- child's zeal to attend school.
"Government must put measures in place to tackle issues of sexual abuse and provide incentives for the girl-child to complete their primary and secondary schools," Philip said.
She also appealed to the government to make the National Youth Employment Action Plan functional to enable more women to key into its diversification programme in agriculture and agro-business.

Load more