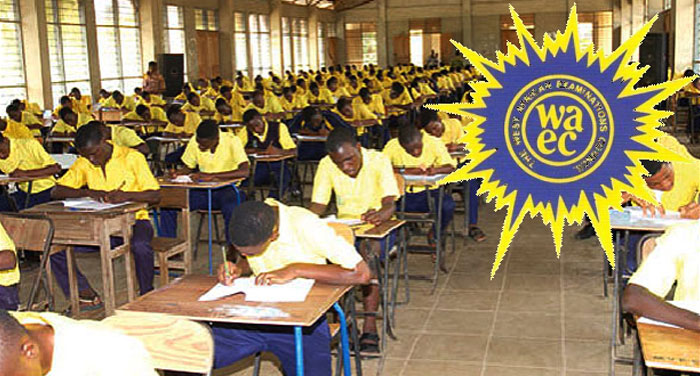 The West African Examinations Council on Wednesday warned candidates against patronising fraudsters in the ongoing 2017 May/June West African Senior School Certificate Examination (WASSCE).
Mr Damian Ojijeogu, the Head, Public Affairs of the council, said in a statement in Lagos that schools and parents should also warn candidates against patronising cyber criminals, who are out to swindle them.
According to Ojijeogu, the attention of the council has been drawn to the activities of some fraudulent individuals who are out to extort money from gullible candidates participating in the ongoing WASSCE.
"These fraudsters try to distract the candidates by posting on the internet cloned/photoshopped images of supposedly WASSCE question papers and answers.
"We wish to advise candidates to remain focused and shun any form of distraction in order not to ruin their future by participating in the fraud.
"The council has deployed software that can detect any form of cheating, even in objective tests.
"In this regard, therefore, we advise candidates to study hard for their examination, as that is the only honourable way to success,'' he said.
Ojijeogu also warned parents to discourage their children from patronising fraudsters, but rather encourage them to stay focused and strive for success.
"We also strongly appeal to school principals, supervisors and invigilators to help the council to enforce the rules and regulations guiding the conduct of the examination.
"This is especially by preventing candidates from bringing foreign materials such as cribs, cell phones and other electronic devices into the examination hall.
"The penalty for a defaulter could be as stiff as the cancellation of candidate's entire results.''
Meanwhile, the Head of National Office (HNO) of WAEC, Mr Olu Adenipekun, told NAN that the council would continue to strive hard to protect the integrity of its examinations.
He said no amount of blackmail by fraudsters would make the council compromise the pedigree of its examinations.
"So far, I am happy with the conduct of the ongoing examination nationwide.
"Everything has been going on fine as intended, and our supervisors, council members and examiners are all fully on ground to see to the success of the examination.
"As expected, there have been some cases of malpractice like impersonation among others that have been reported.
"We want to assure that the culprits will not go unpunished when we conclude investigations on the cases.
"No amount of malpractice at the ongoing examination will go without being detected.
"And that is why we are calling on the candidates, their parents and schools to shun activities of fraudsters.
"The fraudsters are only out to destroy the future of the ones that will fall victims of their game plans,'' Adenipekun said.

Load more