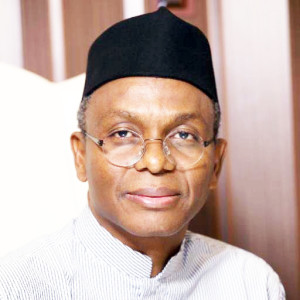 Kaduna State Government, on Friday appealed to media outfits for support to ensure successful implementation of the recent law banning street hawking in the state.
Umar Umar, the Assistant General Manager, Kaduna State Traffic and Environmental Law Enforcement Agency (KASTELEA), made the appeal during a media stakeholders' forum in Kaduna.
Umar said that government had been engaging different stakeholders on the implementation of the law, particularly the Nigerian Automobile Technicians Association (NATA) among others, for effective implementation of the law.
"Not much will be achieved without the support of the media. The media are critical stakeholders in the success of any government policy, particularly in the area of awareness creation.
"In the last one year, Kaduna State Government has enacted a law banning all forms of street trading.
"Government has also initiated palliatives to cushion the impact of the law on youths and artisans who are making a living on streets.
"We are working with different stakeholders to ensure effective implementation of the ban in the state.
"We are, therefore, calling on the media and other non-state actors to monitor and support its implementation,'' he said.
Umar also said the state government had established an intergovernmental support agency, chaired by Commissioner for Women Affairs, to oversee the full implementation of the law.
He further said government had proposed different programmes and plans to complement the implementation of the ban on street hawking.
"Some of these programmes include supporting street hawkers to engage in alternative businesses, provision of model kiosks for persons formerly engaged in street hawking and building of mechanic villages.
"Government is also linking artisans affected by the law to operate from filling stations and building of neighbourhood stalls among others.
"We are also training youths on small scale business development and management and formation of youth network to access facilities and credit to go into genuine businesses in the state.''
Umar noted that the law was confronted with some challenges which include, delay in the implementation of earlier plans and programmes promised the street hawkers.
He also identified limited numbers of the proposed kiosks and stalls for allocation to existing members of the different associations, as part of the challenge.
Umar urged traders on the streets to abide by the law for the progress in the state.
Also speaking, Sulaiman Abdullahi, Secretary, NATA Kaduna Council, said discussion with the state government was ongoing and expressed the hope that appropriate plans for all members would be accommodated.