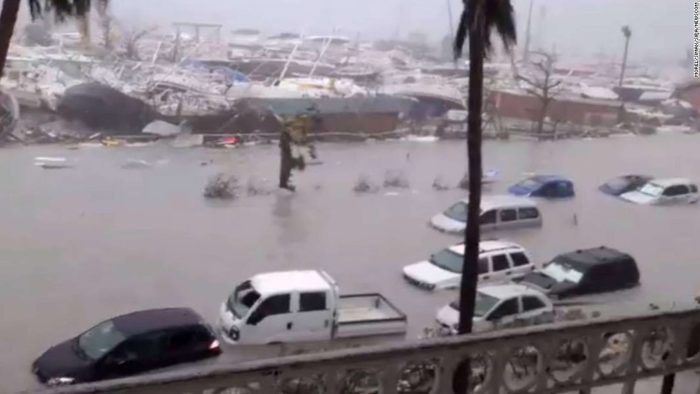 Hurricane Irma, the strongest storm ever recorded in the Atlantic Ocean, has so far killed at least 10 people and caused devastating damage as it barrels toward the the Dominican Republic and Haiti.
Eight people died in the French Caribbean territories of Saint Barthelemy and Saint Martin, French Interior Minister, Gerard Collomb, said on Thursday.
Another 23 people were injured, Collomb told radio broadcaster Franceinfo, as a picture emerged of devastation on the path of the category-5 tropical storm.
The island of Barbuda was left largely uninhabitable in Irma's wake, with damage reported to about 95 per cent of properties. Around 2,000 people live on the island.
One baby was killed in the hurricane, Prime Minister of Antigua and Barbuda, Gaston Browne said.
"Some properties have been totally demolished," Browne told local broadcaster ABC, adding that the situation was absolutely heart-rending.
One other person died on the British overseas territory of Anguilla.
With wind speeds of 290 kilometres per hour (kph), Irma is now traveling at 26 kph west-north-west, with the Dominican Republic and Haiti next on its path, according to the U.S. National Hurricane Centre.
Haiti, one of the world's poorest countries, is still suffering from the aftermath of Hurricane Matthew, which left around 1,000 people dead in October 2016.
Meanwhile, Florida is preparing evacuations, with Irma set to strike the U.S. state late on Saturday.