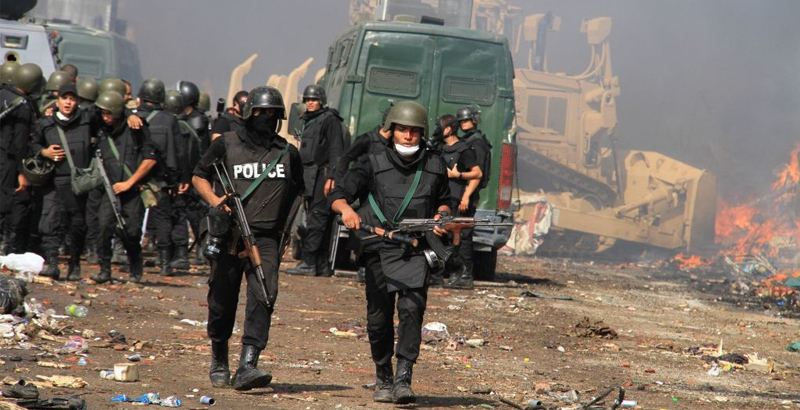 Egypt on Friday launched a major security operation involving the army and police against "terrorist and criminal elements and organisations" across the country, the army spokesman said.
"The law enforcement forces began this morning implementing the comprehensive confrontation against the terrorist and criminal elements and organisations in northern and central Sinai," an army spokesman said in a televised statement.
The spokesman said the operation also includes other parts of Egypt such as the Delta and the western desert.
Authorities said since 2013, terrorism has increasingly disrupted life in Egypt, especially in Sinai.
The Egyptian hinterland has witnessed more than seventeen hundred attacks over the past four years, according to a tally by the Washington-based Tahrir Institute for Middle East Policy.
The Sinai Province, the local ISIS affiliate, has claimed credit for some eight hundred of them. Lately, the attacks have been creeping closer to Cairo and targeting more civilians.

Load more