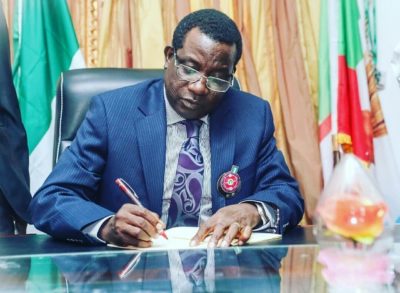 The Plateau Government said on Friday that it would soon establish a malaria vector sentinel site at the University of Jos.
Dr Kuden Deyin, the Plateau Commissioner for Health, gave the hint to the News Agency of Nigeria (NAN) in Jos.
He described the malaria vector sentinel site as an important aspect of malaria vector control.
According to the official, the sentinel site provides information on mosquito vector species, their distribution, density, bionomics and susceptibility/resistance to insecticides used for malaria control.
Deyin said that the state government was also revitalising its Drug Efficacy Testing Centre at the Barkin Ladi General Hospital to ensure that malaria drugs administered would be efficient.
According to Deyin, 28 laboratory scientists from the state' Hospital Management Board, Plateau Specialist Hospital and its School of Health Technology have been trained on how to use the Grade C WHO-certified microscope for effective detection of malaria.
The commissioner said that the state government had made available constant supply of Artesunate injection for treatment of severe malaria in secondary and tertiary health institutions.
The official said that the government had also provided adequate Rapid Diagnosis Test Kits to reduce deaths associated with the disease.
Load more