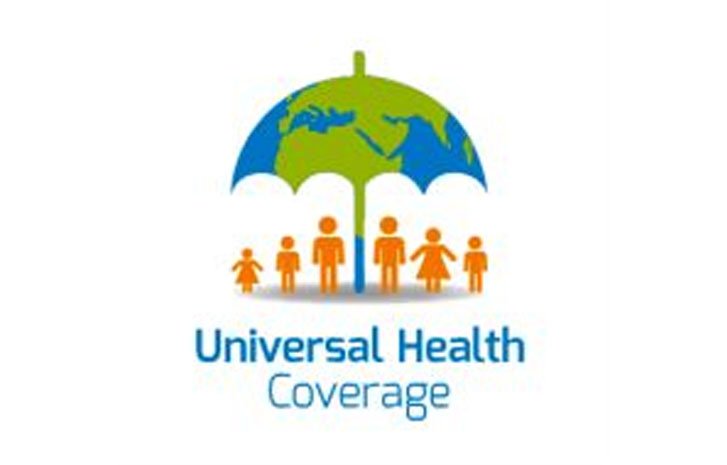 Prof. Benjamin Uzochukwu, National Chairman, Association of Public Health Physicians of Nigeria, has urged states and local governments to extend health insurance to all citizenry to ensure Universal Health Coverage.
Uzochukwu made the call in Enugu on Sunday at an Award Ceremony organised by the Community Medicine Department, Enugu State University Teaching Hospital (ESUTH).
The don who works with the Community Medicine Department of University of Nigeria Teaching Hospital (UNTH), delivered a lecture entitled "Universal Health Coverage (UHC): Prospects and Challenges''.
Uzochukwu said that the Universal Health Coverage could only be guaranteed through a well-funded health insurance scheme.
He said that a lot of funds was needed to ensure that everybody was protected under a health-safety net, which only UHC could guarantee.
He commended the Federal Government for establishing and funding the National Health Insurance but noted that it only served mostly federal workers and their immediate families.
"The benefit of the UHC is that it covers everyone in the health-safety net especially the indigent population that cannot bear the cost of qualitative healthcare, which makes it universal.
"It ensures that the health sector and system is standardised since it serves the need of everyone without discrimination,'' he said.
The medical practitioner noted that countries such as Germany, Sweden and England had succeeded in providing healthcare to their people through this insurance.
"So, every state and local government should strive to pass their health insurance bill and make a pool contribution that will help to bear the financial burden of funding qualitative healthcare for all,'' he said.
Uzochukwu, however, identified some of the challenges facing the successful implementation of the health insurance scheme to include lack of political will and accountability.
Other challenges he listed are bad leadership, financial leakages, short supply of drugs and other medical consumables and corruption.
In his remarks, Prof. Anthony Ugochukwu, the Provost of ESUTH College of Medicine, thanked the Community Medicine Department for honouring its consultants.
"I am proud of the department for its oneness and unity of purpose, which has made it a department to reckon with in the college,'' he said.
Earlier, Dr Eddy Ndibuagu, the Head of Department of Community Medicine Department of ESUTH, said that the department through the ceremony set out to do more advocacies on UHC.
"We, as community health physicians, want to see how and what can be done to achieve UHC by making the common man in the village have access to qualitative healthcare,'' Ndubuagu said.
He said that the department set out to honour some professors in the department and recognise two of its students, who studied the course to the stage of being consultants and had also been employed as lecturers in the department.
Six persons were honoured at the event including Dr Chinonye Orji and Dr Arinze Onyia, who were students before being engaged as consultants/lecturers in the department.
Others were Prof. Onwuasibe, Prof. Obionu, Prof. S.E. Asogwa and Dr Osita Okonkwo.

Load more