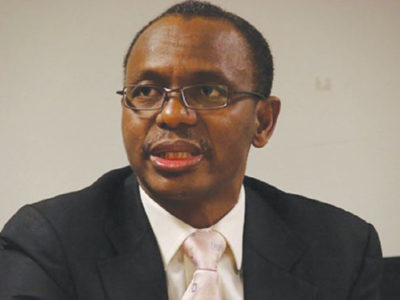 Kaduna State Government has recruited 75 budget and planning officers to enhance budgeting and planning processes for effective service delivery.
The Commissioner for Budget and Planning, Muhammad Abdullahi, said at the induction course for the new staff on Thursday in Kaduna that they were recruited out of 1, 000 applicants that applied for the job.
Abdullahi explained that the move was in line with Gov. Nasir El-Rufai's commitment to inject young and vibrant professionals into the state civil service which remains the machinery of implementing government policies and programmes.
"This is why you were choosing as the best from the multiple applicants.
"Public expectations on government is very high, it is, therefore, important that you support the government by exhibiting high level of commitment to your duties and responsibilities."
The commissioner explained that the state Planning and Budget Commission was created to serve as effective machinery for the formulation, coordination, monitoring and evaluation of government economic policies, plans and budgets.
"This could only be achieved through competent and well-mentored workforce.
"The induction workshop is designed to equip you with the basic rudiment skills for effective discharge of your duties," Abdullahi added.