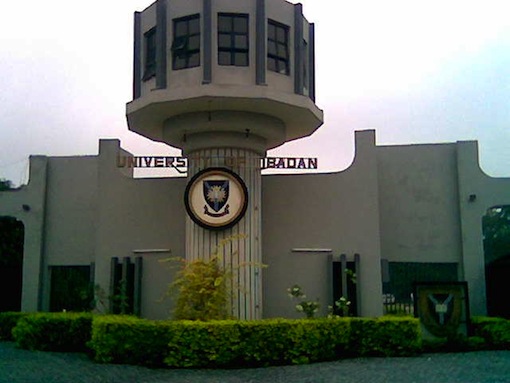 Gbenro Adesina/Ibadan
The University of Ibadan's Institute for Peace and Strategic Studies, IPSS, will host scholars and other border management stakeholders on Monday to commence a four-day international conference tagged: "North-South Dialogue of Border Management", which will end on Thursday, October 18 in Cotonuo, Republic of Benin.
The event is the 16th edition of the annual Border Regions In Transition, BRIT, Conference to take critically look at issues relating to border management across the world.
At the conference, participants from the Northern and Southern hemispheres would be concerned with the solutions to the problems associated with the growing rate of migration of persons from the former to the latter end of the world.
The conference will also consider the push and pull factors for both regular and irregular migration from the South to the North in the modern world and the global, regional and national border control mechanisms that exist for dealing with the problems and how adequate are they.
The first leg of the event will be held at the University of Ibadan Conference Centre while the latter would take place at the premises of the co-hosting institution, Universite d' Abomey-Calavi, Cotonou in the Republic of Benin.
According to a lecturer at the IPSS, Dr. Willie Eselebor, the opening event would feature seasoned academics from universities in Nigeria, Africa and other parts of the world, as well as the Inspector General of the Nigeria Police Force, Comptroller General of the Nigeria Immigration Services, among other eminent personalities.
He equally hinted that apart from the plenary where lead speakers would present their papers, there would be other 20 special sessions holding concurrently where different scholarly articles would be presented and discussed by respective panels.
All the papers presented, Eselebor added, would be published in a special journal to help extend the frontiers of knowledge, and also assist policy makers in formulating and implementing informed policy decisions.
Among the globally acclaimed scholars to speak at the plenary are: Prof. Anthony I. Asiwaju of the African Regional Centre, Imeko, Ogun State; Prof. James W. Scott of University of Eastern Finland; Prof. Paul Nugent from the Centre of African Studies, University of Edinburg and Prof. Isaac Olawale Albert, immediate past Director of IPSS.