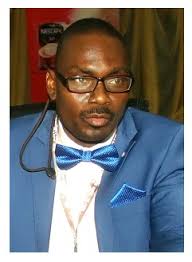 Gbenro Adesina/Ibadan
The University of Ibadan, UI authorities has closed the door of second term to the current Deputy Vice Chancellor, DVC, Academics, Professor Adeyinka Aderinto, as his position, which will end on Wednesday March 13, 2019 has been advertised.
Aderinto, it was gathered, is being groomed for the position of Vice Chancellor is a lecturer in the Department of Sociology, Faculty of the Social Sciences and a former Dean of Postgraduate School.
In a special release dated Saturday, March 1, 2019, and signed by the institution's Registrar and Secretary to Senate, Mrs. Olubunmi O. Faluyi, titled, "Election of a new Deputy Vice Chancellor", the institution has nominated Professor Adebola Babatunde Ekanola of the Department of Philosophy in Faculty of Arts and Professor M.O. Owolabi of the Department of Medicines in Faculty of Clinical Sciences to vie for the exalted position.
According to the release, "In accordance with the Provision of Section 4(2) and (3) of Decree No. 11 of 1993 (NOW Act 1993): where a vacancy occurs in the post of the Deputy-Vice Chancellor, the Vice-Chancellor shall forward to Senate a list of two candidates for the post of Deputy Vice-Chancellor that is vacant for election and the candidate with the majority of votes cast will be elected and his/her name forwarded to Council for confirmation".
Election for the two candidates will hold at the Senate Chamber on Thursday, March 7, 2019 between 9:00a.m. and 1:00p.m. after which the votes will be counted during the special meeting of Senate that follows at the same venue and the winner is announced.
However, investigations have revealed that the favoured candidate for the position is Professor Ekanola.
Professor Ekanola, the immediate past Dean, Faculty of Arts and current Director, Office of International Programmes, UI, is 49, born in December 2, 1969.
For his tertiary education, Ekanola was admitted to Obafemi Awolowo University, OAU, in 1987 for his first Degree, which he completed in 1991 with a First Class Division after which he secured admission into the nation's Premier University for his Master Degree in 1994 and completed in it 1995. Two years after, specifically in 1997, he started his Ph.D programme, which he completed in 2002 and obtained his certificate in 2003.
Ekanola was employed in April 29, 1997 as Assistant Lecturer and steadily rose to professorial cadre.

Load more