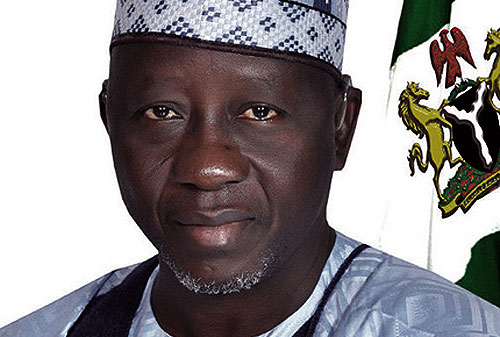 A coalition of six political groups, including the National Association of Nigerian Students (NANS) have unanimously endorsed the candidature of Alhaji Abdullahi Sule, of the All Progressive Congress (APC) in Nasarawa State.
Malam Umar Yusuf, the National Secretary of NANS, who made this known on Thursday in a statement on behalf of the other groups, said the seven groups had agreed to work with the APC in the March 9 Governorship and State House of Assembly elections.
Yusuf said the groups endorsed Sule after due consultations and considerations with the relevant stakeholders in the state, who all agreed to work for the APC governorship candidate.
He listed the groups as: Nasarawa Youths and Students Leaders Forum (NYSLF) Nasarawa Youths Empowerment Forum (NYEF) Vote in Silas Agara (VISA) – Nasarawa State deputy governor's support group- and the APC Comrades Forum.
He said others were; the Non Indigenous Youth Forum (NIYOF) and Active Females Coalition (AFC).
According to lawal, the groups decided to endorse the APC following a meeting in Akwanga, Nasarawa State, because of the tremendous support they had been receiving from Agara, the deputy governor and chieftain of the party.
According to him, Gov. Umaru Al-makura has, to a large extent, fulfilled his campaign promises by giving scholarships, building hostels in tertiary institutions; as well as building and equipping Libraries.
Lawal said voting for the APC candidate would ensure the consolidation of the good work of Al-Makura in the state.
He expressed delight that Sule had promised to do more than what the governor had done.
According to him, the candidate's wealth of experience in the private sector that spanned more than 30 years would be of immense benefit to the economic growth of the state.
He said Sule was the only candidate that had demonstrated the capacity to carry everybody along irrespective of tribe or religion.

Load more