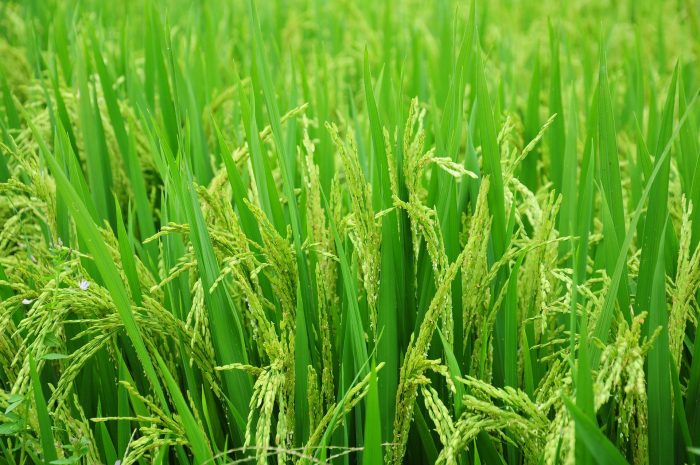 By Isa Isawade
It is already an over flogged point that number one panacea for the country's underdevelopment is real diversification from oil (which is currently Nigeria's economic mainstay) into farming.
Agricultural revolution is highly required for the country's craved industrial revolution.
Times without number experts have said this, the academics have laboriously stressed it, and government at all levels have continued to engage in sensitisation campaigns.
Nigerians are asked daily to go back to farm. It's clearly the direction the country is heading.
Therefore, any Nigerian who is ready to heed the call would need to know which areas or aspects of agricultural produce are most craved by consumers, hence most profitable for farmers.
Here are five very lucrative farming businesses you can go into:
1. Rice farming
It's almost indisputable by all that the population of Nigeria is around 200 million people. It is also a fact that, at least, 70% of the residents would pick rice first among a list of foods. This translates to around 140 million people eating rice in Nigeria. This is definitely a huge figure, and it's the reason it remains the costliest among staple foods in the country.
Meeting demand in the market has remained a big challenge. With the closure of Nigerian borders and other measures to discourage influx of foreign products in the country, the case is worse. This means demand remains largely unmet by supply, making its farming very lucrative.
According to FAO, Nigeria is the leading African producer and consumer of rice. At the same time, the country is one of the largest rice importers in the world. The report also indicated that rice generated more income for farmers than any other cash crop in the country.
Though planting rice at commercial rate involves availability of vast land, you don't need to purchase outright. You can work out an arrangement with a farmland owner on a lease term or profit sharing ratio relationship. Many farmers who started rice farming from humble beginning with big vision have today made it big in the business.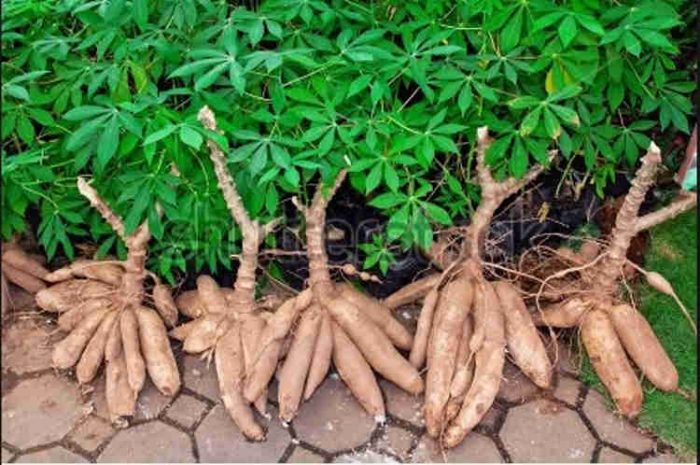 2. Cassava farming
Nigeria, according to the FAO's report, is the largest producer of cassava in the world. It is the country's most common staple food. There is hardly a single house in Nigeria where garri, one of numerous food products from cassava, is not taken either with cold water or with hot water as eba. The plant can be grown anywhere in the country, and that the process of nurturing it to maturity is less tedious. This makes it less costly to farm and highly profitable.
Also, cassava does not require an expanse of land to farm it at commercial level. A cassava plantation on just two plots of land can fetch the farmer hundreds of thousand naira. Planting to harvest period takes maximum of eighteen months. Among the numerous products made from cassava include cassava flour, tapioca, and starch. It is also used in production of some medications, fabrics, paper and plywood.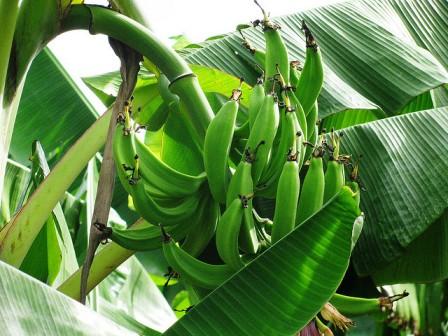 3. Plantain farming
To say plantain is one of the most sought after staple foods in Nigeria is to state the obvious. Most Nigerians will not consider a meal of either rice, beans, porridge, pasta and so on, fulfilling until it is accompanied with fried plantain.
It is a healthy source of complex carbohydrates. A cooked unripe plantain is also said to be of high nutritional and medicinal values to man. Research reveals it is a rich source of fiber, vitamins A, C, and B-6, and the minerals magnesium and potassium.
Plantain and its dried flour are highly recommended in the treatment of some life threatening diseases such as diabetics and anaemia. Plantain, whether ripe or unripe can be served cooked, fried or roasted. It is loved to be served daily, especially with rice, by millions of Nigerians. This is the reason it's always a 'hot cake' in the market.
Farming plantain takes little efforts. After planting a sucker, before it starts producing fruit, between six and eight new suckers have sprouted around it. As you are harvesting one, manifold are already in place to replace it. Plantain plantations continue to produce till almost eternity with little or no weeding required; it is even sometimes planted to tame bushes.
Plantain could also be cultivated on a small piece of land and in most regions of the country. Though, there could be glut in the market once in a while, this will only affect price for a short period after which the situation normalizes. It is an all-season crop that once one bunch is harvested, harvesting in multiples continues throughout the year and years after. These are what make plantain farming a very profitable venture.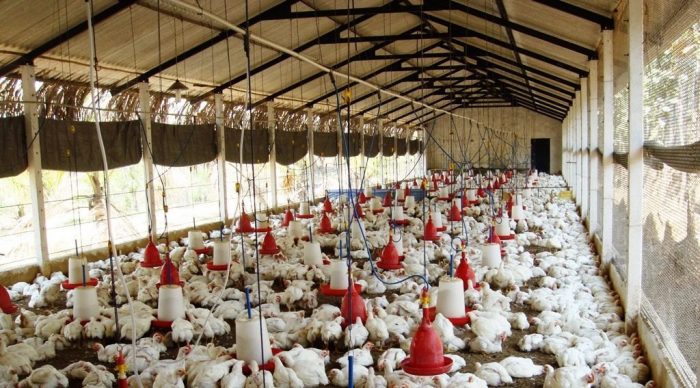 4. Poultry farming
Around the world, not only in Nigeria, poultry farming is not only a big business but a very lucrative one for so many reasons. Poultry products such as the birds' meat and eggs are very rich sources of protein and vitamins needed for our well being.
It is highly profitable if the needed training is undergone, and other requirements such as feasibility study, business plan and facilities are fulfilled before commencement. It takes a very short time usually six months after kick-off for farmers to start reaping from the business.
You can also read:10 Dangers you must avoid when starting poultry business
Nigeria is a very big market for poultry products. According to statistics published by LSETF, 160 million Nigerians consume poultry products in the country out of which only 30% are produced locally. This means that a whopping 70% of the consuming population is serviced by importation which mostly come through illegal routes, a situation very inimical to the economic and social development of the nation.
This is reason government has resolved to discourage importation and boost local production through border closure and other measures. Stakeholders have continued to call for sustainability of the measures in order to guarantee success of the aim of industrial growth and job creation. If and when such efforts start yielding desired results, local poultry farmers would reap more.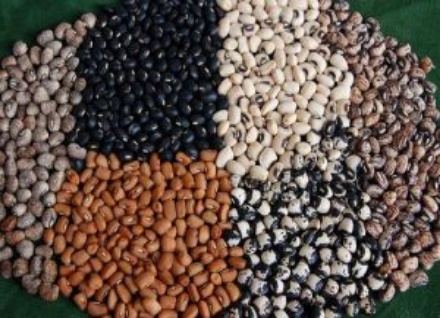 5. Beans farming
Beans, which is very rich in protein, iron and vitamins, is eaten in every house in Nigeria, either as bean cake, moin-moin, soup popularly called gbegiri in Yoruba land, or as cooked beans in its original form. Nigeria is said to be the largest producer and consumer of a particular variety of beans, cowpea, in the world.
According to IITA, Nigeria accounts for 48% of its production in Africa and 46% in the world. Yet, the country spends colossal amount annually to import the crop from neighbouring countries.
"It may interest you to note that Nigeria is the number one producer of cowpea globally. yet, there is consumption deficit of half a million tonnes, prompting imports from neighbouring countries like Cameroon and Burkina Faso which is estimated to cost N16bn annually", Nairametrics quoted former Permanent Secretary, Ministry of Science and Technology, Bitrus Bako, as saying on 18 April 2019 in Abuja.
Therefore, if the government's ongoing efforts to stamp out importation are sustained, demand will continue to be higher than supply, making it more profitable to farm in the country.
Load more