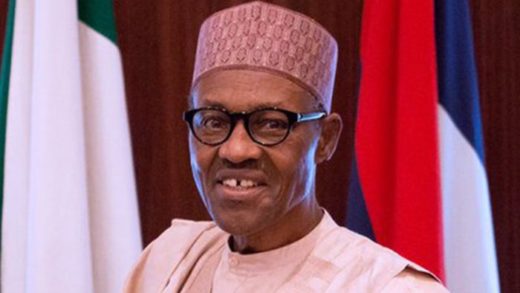 By Idowu Omisore
Haven't we become the butt of jokes in the international community by the tragically humorous happenings in our polity? How does one explain the disturbing descent of the once Giant of Africa? Granted political independence in 1960 with the fantastic opportunity to unleash its humongous potential and show the world beautiful possibilities, Nigeria failed to move at appreciable speed in terms of development instead it got into the, merciless grip of corruption. How did we get here? How do we move forward from here?
Amongst many notions that streamed through my mind, one factor that stood out is the role played by leadership. John Maxwell, America's top leadership coach, said "Everything rises and falls on leadership". In our dear country, we have had so many heads of state, many presidents but whether we have had true and transformational leaders is debatable; I believe Nigeria's story would have been beautifully different today, if our leaders had acted like the doyens of Hongkong, Singapore, South Korea, Taiwan, all of which were in the least developing countries (LDC) league with Nigeria in 1960. The Asian Tigers turned industrialized countries and by 1997 they had attained the status of a developed country, likewise, Czech Republic, Slovenia, Lativa, Cyprus, Malta, Estonia, and Lithuania. The reason why these nations experienced quantum leaps is not difficult to comprehend; phenomenal development answers to phenomenal leadership.
The cavalry of nationalists that fought relentlessly for Nigeria's political emancipation played a critical role that can never be forgotten. Their sweats, tears and blood paid off: Britain's Union Jack flag was lowered, Nigeria's Green-White-Green was hoisted and our nationhood journey started. High hopes there was. We got what we wanted: political independence, but some things were palpably absent: the roadmap to economic independence and the readiness to sacrifice ethno-religious sentiments for nation building. Before long, we had military coups, pogroms and the confusion continued. Biafra was birthed in the imaginations of the Igbos, leading to the civil war. As a country, we have been drifting along without a clear sense of direction despite the huge human and mineral resources we are endowed with. As mentioned earlier, leadership is what engenders true development. Our dear country is not making a headway because the 'frontline soldiers" that are supposed to fight for its survival and progress are too busy chasing their personal agenda. The soi disant elites of today "arrived" either because of their connection to the powers-that-be or the wealth they amassed while holding a public office. It is scarce to find any elite that became rich and influential without getting in bed with people in the corridors of power.
At this critical point in our nation, we need a cavalry of selfless and visionary leaders that will take us from this quandary to the place of redemption. Interestingly, we have had soldiers rule over us in this country but they have not been able to help us out of stagnancy. It is distressing that the same leaders that failed to deliver in the past are still the ones who appear on election posters. They are unabashedly relentless; they still want to continue to ruin this country. The helpless, hapless, hopeless, hungry electorate still line up sometimes in the sun, under the rain to vote them back into power. They want to continue to live in the chrysalis of power from where they feast on the dividends of democracy.
Chief Obafemi Jeremiah Oyeniyi Awolowo was one historical figure that comes to mind, whenever I think of leadership that is unarguably visionary and result-oriented. How many true national heroes or heroines do we really have that made sacrifices for the nation's progress? But "corrupt heroes" are commonplace and celebrated. Since my childhood days, I have been hearing about him, especially about the transformational impact of his government's free education scheme. Later on, I learnt of how he named Nigeria's national currency as 'Naira' as the then Federal Commissioner for Finance; introduced free primary education for all and free health care for children in the Western Region; established the first television station in Africa in 1959; built the first skyscraper in tropical Africa: the Cocoa House; founded the Nigerian Tribune, the oldest surviving private Nigerian newspaper, which he used to promote nationalism; founded Action Group which was the first political party to move the motion for Nigeria's independence in the federal parliament and obtained internal self-government for the Western Region in 1957; conferred by President Shehu Shagari with the title of the Grand Commander of the Federal Republic (GCFR), the first and only non-president to be so honoured in recognition of his sterling qualities and contributions to the service of the country and believed by many to be the best president Nigeria never had. I am not trying to paint the late Obafemi Awolowo as a saint; he had his shortcomings. But his track record of accomplishments cannot be trivialized. As things are at the moment, we are suffering from a dearth of leadership in spite of the available resources. Which sector of our economy can we say is working effectively? Education? Health? Agriculture? Security? Think through the many ministries we have. In bewilderment, one is tempted to ask a question: "Why is it that there is no sector that is being managed efficiently?" Yet, millions of naira are budgeted and allocated to these ministries yearly. Leadership is missing.
Situation of things have degenerated over the decades, as such, we need leaders that will fight the monsters such as corruption, poverty and illiteracy with vehemence, monsters that have kept us grounded. We are still battling with providing citizens with basic social amenities: road infrastructure, power supply, safe water, housing, food, education, healthcare and security. Election campaign promises made by our politicians almost always border on these basics yet the standard of living is on a decline.
Following this further, the gap between the rich and the poor is becoming wider by the day. Global poverty statistics put us in a bad light. This writer is not merely interested in listing the country's numerous problems. The fact is that every country has got its own challenges, and Nigeria is not excluded. What really matters is the sincerity of the country's leadership, clarity of vision, appropriateness of strategy and the discipline of implementation. Right now, we are celebrating mediocre achievements when we should, for instance, be taking giant strides to displace Dubai as the fourth most visited place on the planet. In 2020, we will be celebrating 60 years. What will be our landmark achievements as a nation by that time? How much progress would Nigeria make if the leadership elite put aside greed and unite to move the country forward?
We cannot continue with leaders who think of the next election rather than the next generation. It's high time we voted for the candidates we believe in; those who have character, competence and compassion to take our country to Canaan in terms of holistic development.
Omisore writes from Lagos

Load more